Jason Jaggard / High Performance Coach
---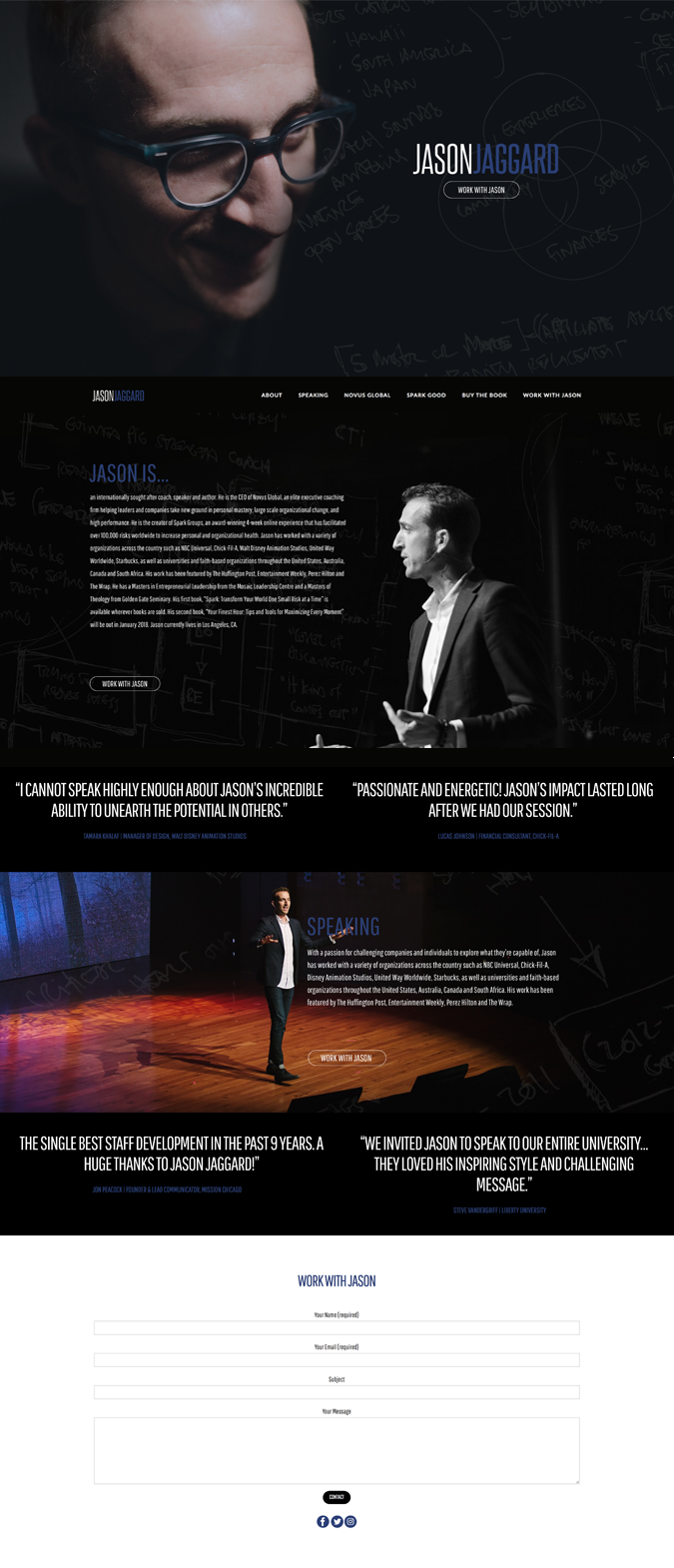 ---
"Nick (of Create Beast) is a genius– warm, responsible and fast. I absolutely love working with him and have for years. I couldn't recommend him highly enough!"
– Jason Jaggard, Founder of Novus Global
Services
 User Experience Design
 Custom Photo Manipulation
 Strategy Development
 Responsive Web Design
 One Page Navigation
 Wireframing
Needs
Jason Jaggard is a global recognized author, speaker, and high performance coach who works with business leaders around the world to inspire them to heights beyond what they thought they were capable of. He needed a website that reflected all that he offers new client while showcasing the impact he's had on his current clients. The look needed to be high-end, sleek, and communicate a big message without being overly wordy. 
Solutions
Strategically, we wanted Jason's site to read like a Hollywood press release. The kind of experience that made the site visitor feel like they might be missing out on something cool and trendy if they didnt keep reading. Doing this while creating the understanding that Jason could help influence their personal and professional journey to new heights was our creative rudder. The no frills hero banner that welcomes potential clients channels the Apple-effect. "Work with Jason" was strategically chosen to simultaneously invite and dare the visitor to partner with Jason for something bigger. The sole landing point is the contact form where companies come to begin, well– working with Jason. As a result of our efforts Jason now has an effective tool that customers respond to. He also has site that partners along side his company website for Novus Global, showcasing his own personal brand and allowing clients access to brand out and explore Jason's other companies and their ventures. 
---
Need a website your audience responds to?
---
GET STARTED